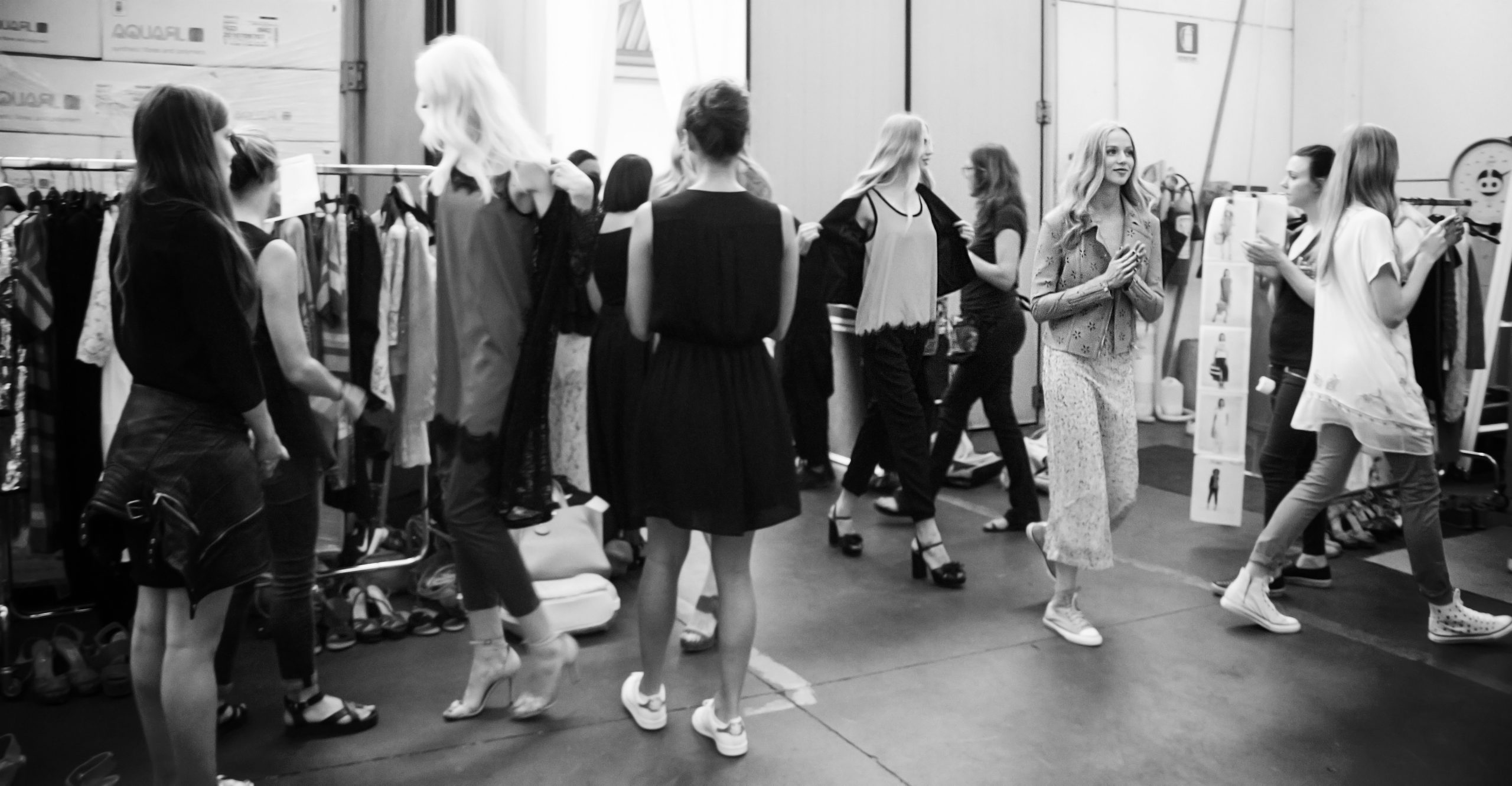 Fashion Digital Marketing
This is an introduction to digital marketing for fashion professionals and fashion companies who want to leverage the digital media to acquire traffic, promote their products and increase e-commerce sales. In order to do this you'll need to have mission, vision and tone of voice of the brand already defined as you can see in the brand DNA guide.
What is fashion digital marketing?
Digital Marketing for Fashion is the management of the digital channels such as Social media, Search Engines, Direct Email Marketing and Digital Advertising, that are relevant for the brand, with the goal of acquiring and retain customers, generate brand awareness, leads and sales, within the budget allocated and optmizing Cost per Acquisition (CPA) .

Digital Fashion Academy definition 2020
The brand positioning is what determines the price you can sell your products for. All the activities that we do as fashion marketers such as digital advertising, photo shooting, product placement and many more, ultimately serve one purpose to control the perception of your brand in the eyes of your target segment of customers .
Digital Marketing for Fashion E-commerce
Your fashion e-commerce website needs constant effort to drive qualified traffic to it. The digital marketing team is the people who need to support you to reach this goal.
What are Digital Marketing Channels?
The essential digital marketing channels for fashion brands include:
Search Engines organic traffic;
Search Engines paid traffic;
Direct Email Marketing;
Social networks traffic organic and paid;
Affiliation networks, Affiliate Sites;
Referrals traffic, inbound links from other websites to your own;
Direct traffic.
The ability to drive qualified traffic to the brand's website from all these channel it's essential for a Digital Marketing Manager in a Fashion company.
In order to manage successfully all these channel several skills are needed.
LIVE ONLINE COURSE
Fashion E-commerce Management Course
Fast track your career in digital fashion and acquire the skills you need to work in the contemporary fashion industry.
Learn from senior experts from world class fashion and luxury brands.

Digital Marketing for Fashion Ecommerce
The digital marketing activities that are necessary to drive traffic and sales to a Fashion E-commerce include: Content Marketing, Search Engine Optimisation, Performance Marketing, Digital PR, Social Media Marketing, Customer Relationship Management, On-site Marketing and Web Analytics. These activities span across al phases of the marketing funnel from the f
Digital Marketing Area
Activities and skills required
Content marketing
Copy writing, web writing
Content localisation
Photography
Video production
Image optimisation
Web design fundamentals
Basic Html
Search Engine Optimisation
Technical SEO
Onsite SEO
Content Creation & Optimisation
Inbound link generation
Social Media SEO
Search metrics and web analytics
Performance Marketing
Search Engine Advertising (SEA)
Affiliate marketing
Display and Video Advertising
Re-marketing and Re-targeting
Web Analytics
Acquisition: cost per click, cost per acquisition, …
Engagement: bounce rate, pages per visit, …
Conversion: add to cart, ecommerce conversion rate, …
Retention: returning users, sessions per user, …
Digital PR
Digital Media relations
Online press office
Influencer and stakeholders management
Social Media Marketing
Working knowledge of relevant social media e.g. Facebook, Instagram, LinkedIn, Twitter, Youtube.
Knowledge of social media relevant to specific markets e.g. WeChat in China.
Customer Relationship Management
Direct Email Marketing
Onboarding programs
Lead generation campaigns
Loyalty program
Customer Database Management
Personal data management
CRM Analytics: Acquisition, Retention, Churn Metrics
On-site Marketing
Onsite Re-marketing: abandoned carts
Personalisation of experience
Promotions
Products and collection
How to choose a digital marketing agency
If you want the help of a digital marketing agency to support your company in the definition or execution of a digital marketing strategy, you may want to hire an agency that has previous experience with clients in the fashion and luxury industry and ideally the agency will have provided similar services to the ones you are looking for to successful brands.
Read more

What's your company's Digital Transformation status?
Find out in less than 5 minutes with our free digital transformation assessment tool