Denim is living a moment of increasing popularity among fashion buyers of all ages and genders. "A trend that started off solely with the high-waisted skinny soon spread into the popular mom jean. Any style that emerged from that point on has come in a high-waist cut".
This makes the variety of fit-cut-wash combination quite extensive.
Starting with the new era of wide leg, the jeans have become an essential fashion staple for every wardrobe. There are so many interpretations and variations of this iconic garment that is possible for everyone to find the right style and fit.
Before you choose you next pair of jeans you may want to consider a few things: how long am I going to keep my next pair of jeans? Do I want a comfy pair of jeans or a trendy one? Am I going to use it at the office or to go out into town? Do you want to buy a pair of jeans that is also sustainable?
Sustainability first
You should be aware of the fact that the denim fabric has an impact on the environment and some denim manufactures are now trying to reduce this impact by switching to natural coloration instead of chemical ones, use of Lyocell fibre instead of cotton and use recycled metal parts for rivets and metallic buttons.
One of the criteria for choosing a sustainable product is also the durability of the product itself. If you purchase a good quality product that will last you for many years to follow you are already on the path of sustainability, and one of the most truthful ones if I may add.
Consider that the circular economy it's all based on reuse – recycle and repurpose. Therefore if you buy a pair of jeans that will last many years, or you can repurpose or resell you are in the virtuose circle of circular economy.
Business Comfort dress code
The second trend that we are seeing in 2022 is the Business Comfort. The pandemic has changed my habits and it's going to have a long term effect. One of this effect is that people both male and female have changed their personal style during the pandemic, with a switch towards comfort clothing and comfy business clothes which include the denim, with a specific preference for stretchy comfortable denim and soft denim fabric like the left hand denim. The business comfort look includes "sweater dresses, oversized blazers and elastic-waist bottoms".
Dress up and dress down
The jeans are are functional, versatile, elegant and timeless. One of the reasons denim jeans are so popular is that they can be dressed up or dressed down quite easily. You can wear them with a white t-shirt during the day and with a blazer to go out at night.
Which are the best denim brands of 2022?
Diesel
The range of responsible practices put in place is prodigious, and it starts with using low-impact materials. Organic and recycled fabrics are treated with techniques that significantly reduce the use of chemicals and water waste; leather is chrome-free; buttons aren't galvanized; and tags and cellulosic trims are made with recycled fabrics and Forest Stewardship Council–certified materials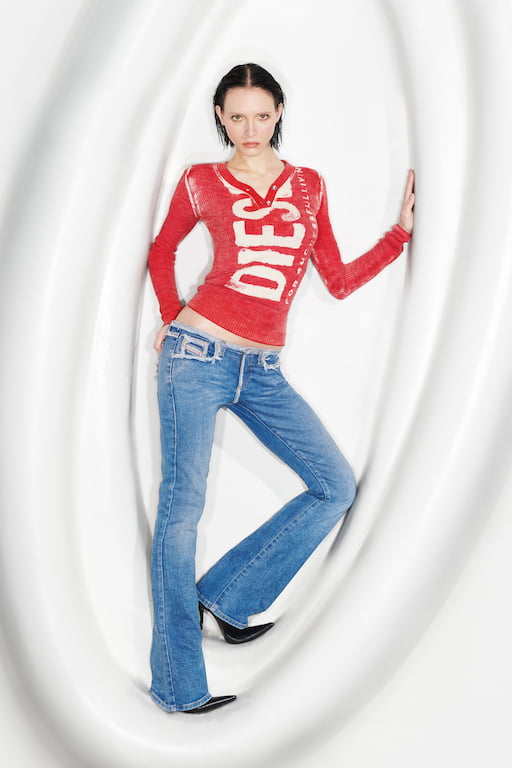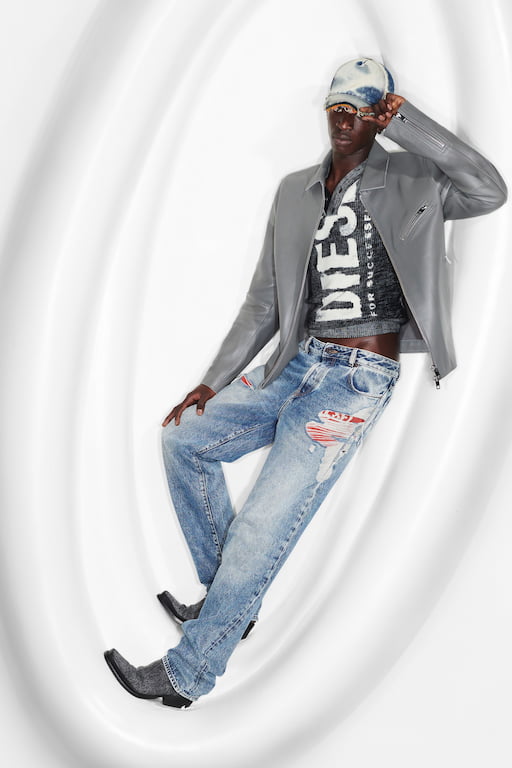 Lee
The patchowork jeans: pepe jeans and blue of a kind
One of the keywords of circular economy is the word repurpose! The denim industry has done exactly that by taking old jeans cut them and sew them together again in new shapes and concepts. Two brand that impersonate well this philosophy are Pepe Jeans and Blue of Kind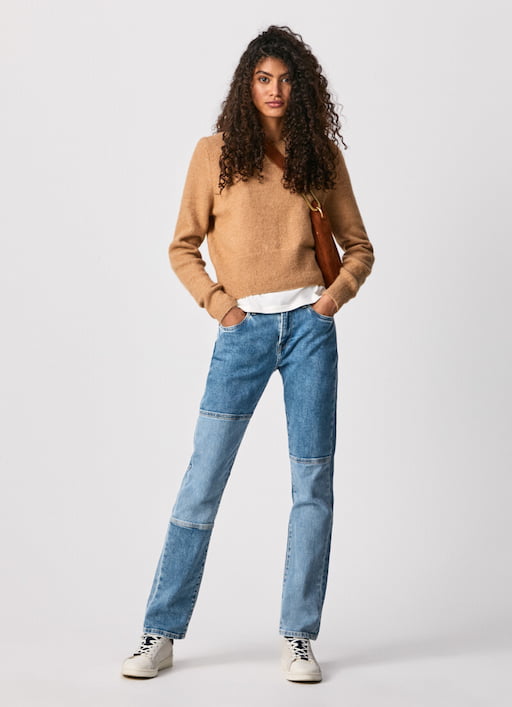 Goldsign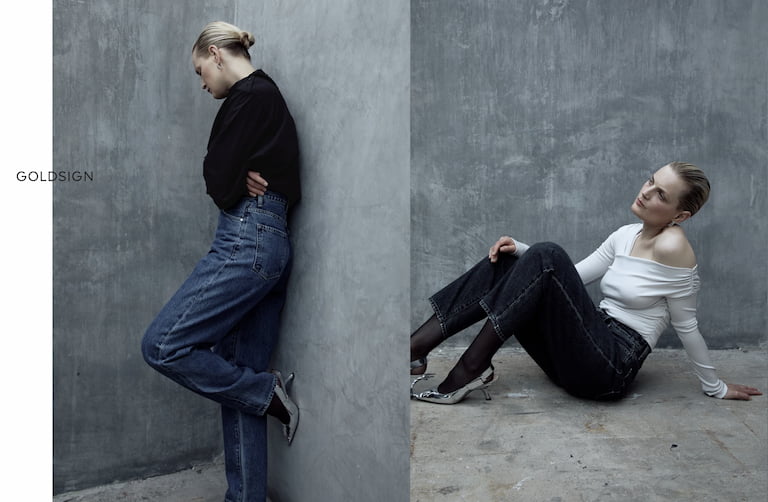 Rag and Bone
Personalization: Gisar Jeans
https://www.instagram.com/gisar__/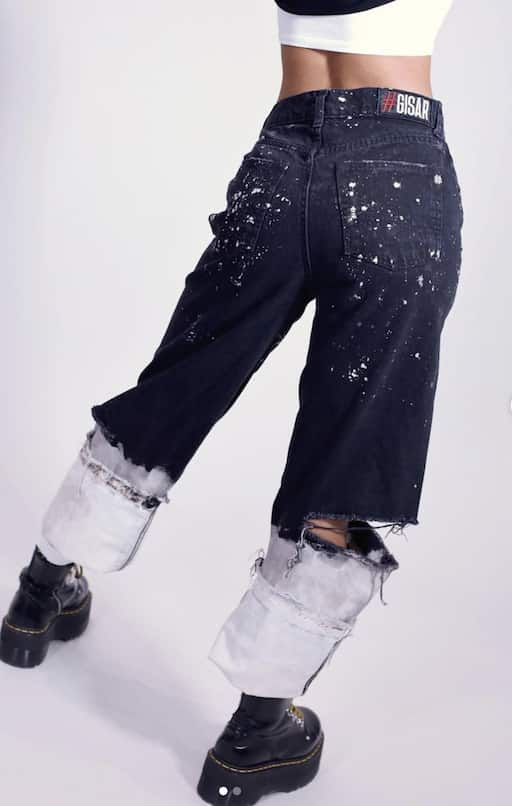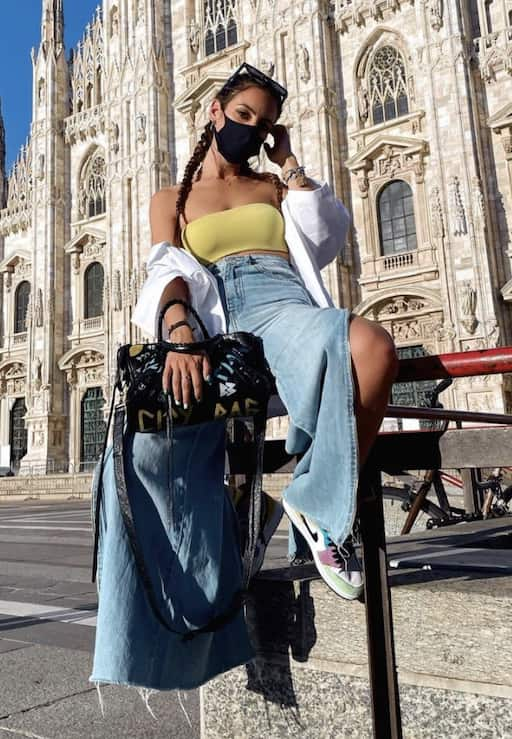 | | | | | |
| --- | --- | --- | --- | --- |
| Fit | Low waist | Mid waist | High waist | Crop |
| Skinny | Low waist Skinny, Skinny tapered Stretch | Mid-waist Skinny, Skinny tapered Stretch | High and Super High rise Skinny, Skinny tapered Stretch | Skinny Cropped in different rises Stretch |
| Slim | Slim and Slim Tapered (Stretch or Rigid) | Mid-waist Slim and Slim Tapered (Stretch or Rigid) | High rise Slim and Slim Tapered (Stretch or Rigid) | Slim cropped (Stretch or Rigid) |
| Straight | Straight Low waist (Stretch or Rigid) | Mid-waist Straight (Stretch or Rigid) | High Rise Straight (Stretch or Rigid) | Straight cropped |
| Loose | Boyfriend, Mom's jean | Mid-waist Boyfriend, Mom's jean | High rise Boyfriend, Mom's jean | |
| flare | Bootcut, Wide leg | Mid-waist Bootcut, Wide leg | High rise Bootcut, Wide leg | |
Additional reading material at:
https://www.elle.com.au/fashion/jean-trends-2022-26421